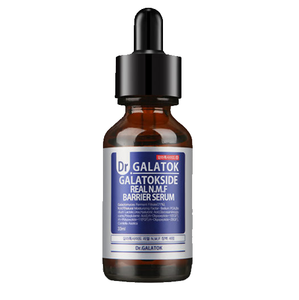 Skin growth factors are substances found naturally in the body that regulate the processes of renewal and rebuilding of skin structures.  Dr. Galatok Serum contains three types of growth factors, and additional ingredients that naturally hydrate and moisturize the skin, as well as substances that strengthen the barrier function of the skin.
Recommended for damaged skin, prone to blemishes and imperfections.
The packaging is a glass bottle with a pipette. The bottle contains 33 ml of serum.
Shipping from Singapore by post, delivery time approx. 2-8 weeks.
The price of the product includes VAT within EU.
We ship world-wide and shipping is always free.