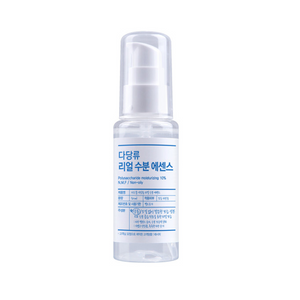 In the age of ubiquitous hyaluronic acid, it is easy to assume that the skin is properly moisturized. However, the difference between truly hydrated and just moisturized skin is enormous! Sidmool's "moisturizer" not only offers quick improvement in immediate skin hydration, but also increases the potential and regeneration of hydration levels through a cocktail of simple and natural ingredients, such as beta-glucan and trehalose.
Trehalose is a unique polysaccharide that mimics the action of Natural Moisturizing Factors in the skin. It not only attracts water, but is also a strong antioxidant that protects cellular structures from damage by UV rays and temperature changes.
The product is lightweight, non-greasy, and easy to incorporate into a multi-step skincare routine. It can be used before serum or essence/emulsion. I recommend applying it by gently pressing and patting it into the skin.
The pump bottle contains 50 ml of product.
Shipping from Singapore by post, delivery time approx. 2-8 weeks.
The price of the product includes VAT within EU.
We ship world-wide and shipping is always free.